A business can't be successful if it can't adapt to change. This philosophy is most commonly applied to customer-centric initiatives, but it's equally important to think about in relation to employees. Continuous changes to the workforce require continuous changes to your engagement strategies; using old methods to retain talent will result in a drop in employee satisfaction—sooner, rather than later.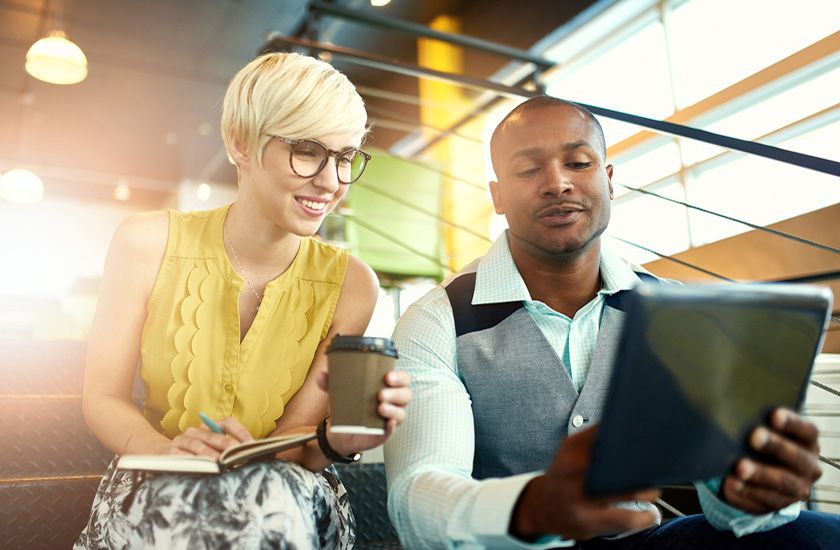 What Is Changing and How Does It Change Us?
Change isn't bad: it's just different. The best way to deal with it is to get a better idea of what those differences are, and right now the factors affecting our current workforce are the emergence of mobile technology and new generation of jobseekers.
Mobility and Technology: With mobile phones and tablets, the internet is always at our fingertips. That constant connection creates new expectations: we want access to work materials from anywhere, whether that's offsite, from home, or 10 feet away from our desk in the office. Now more than ever, people are taking advantage of the connection, convenience, and freedom mobile technology provides.
A Diverse Workforce: Millennials now make up the largest generation in the workforce. It's not by much—the split between Millennials, Gen X, and Baby Boomers is roughly equal, each coming out to be about one-third of the workforce—but this means that our peers at work aren't necessarily peers from our age group. We all have different levels of experience, different skills, and different goals that combine to create complex dynamics between coworkers.
How Can You Improve?
Some changes create challenges, while others provide opportunities for improvement. The mobility offered by smartphones and tablets opens businesses up to new sources of engagement, allowing workers to embrace off hours, remote work, and improve performance with schedules that better suit their lives. A report by The Economist Intelligence Unit found that, "Workers who rate their employer's use of mobile technology highly are more productive, creative, satisfied, and loyal." While implementing new practices can be challenging, it's worth the effort to demonstrate mobile proficiency to your current and prospective employees.
Diversity in the workplace brings in new ideas and perspectives, but it's also the source of many employee engagement challenges. How can you make such different groups of people feel equally engaged?
Recognize the Individual
With three generations represented in our current workforce, it's more obvious than ever that a blanket approach to employee satisfaction just doesn't cut it. Employees are more than their collective generations: they're individuals with their own skills, needs, and aspirations. Workers who feel disconnected from your organization are going to be less passionate about their jobs and more dissatisfied with their work experience.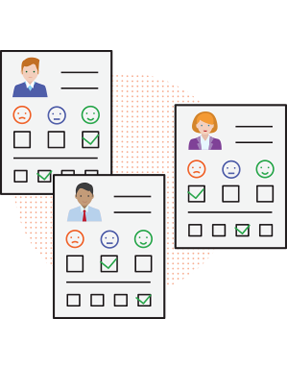 Employee engagement initiatives help prove that your organization values its workers' unique ideas and opinions, giving them the motivation to continue making positive contributions. Regularly scheduled surveys via email are a quick and easy way to demonstrate interest, gather data that can be tracked over time, and demonstrate a commitment to improving satisfaction.
Develop Skills
Any workplace made up of people in their 20s through 60s is going to see a wide range of goals and skills across each demographic. Having identical development opportunities for everyone risks leaving potentially talented teammates behind if their areas in need of improvement are not covered, or disengaging teammates who feel they are not being challenged enough.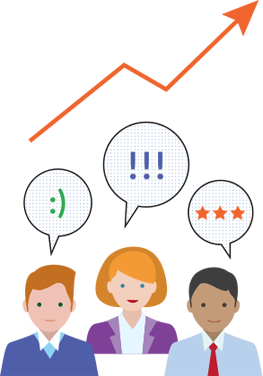 Providing opportunities for improvement for everyone might sound like a daunting task, but this is another area where personal interviews and surveys can make a difference. By getting feedback from your teams, you can get an idea of what their needs are and if they're being met by your organization. If not, it's easy to create new plans when you have all the necessary information laid out in front of you—it's also much more effective to have data specific to your organization, rather than statistics about employee needs across many industries.